CCS - IHSA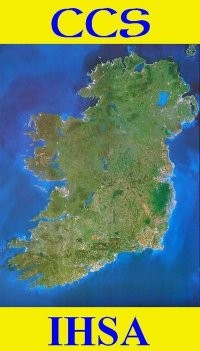 The Irish History Students' Association is the national association for third level history students in Ireland. Organised on an all-island basis we have being promoting the study of history since the organisation was established in 1950.
Our annual conference sees the cream of Irish based students, and those interested in Irish history internationally, present papers to a well read audience of undergraduates, postgraduates, researchers, academics and many others with a love of history.
Our annual conference for 2021 is likely to be impacted by restrictions to limit the spread of Covid19. The hosts, Ollscoil Mhá Nuad in Maynooth, are to be commended for anticipating this and organising our first ever virtual/online conference. The call for papers has now been issued; please spread the word.
If you are on facebook please come join our well established group here and follow our tweets on Twitter here.
Uachtarán Oinigh - Honorary President
Dr Deirdre Mc Mahon
Current Coiste:
Reachtaire - Chief Organiser: Dr Sarah-Anne Buckley
Rúnaí - Secretary: Eimear Farrell
Rúnaí Idirnáisiúnta - International Secretary: Seán Donnelly
Cisteoir - Treasurer: Dónal Ó Catháin
Oifigeach Idirlín - Internet Officer: Tonaí Ó Roduibh
Oifigeach Meán Sóisialta - Social Media Officer: Paul O Brien
Oifigeach CESE - ICHS Representative: Tríona Waters
Cartlannaí - Archivist: Dr Andrew Holmes